Summer Sunshine and Sun-Sensitizing Oils
With the heat of summer upon those of us in the Northern Hemisphere, we need to be aware that there are a few essential oils that may harmfully increase your skin's sensitivity to strong sunlight unless they are appropriately diluted. This extra sensitivity includes all ultra-violet light such as tanning beds. We call such essential oils "phototoxic" because they can cause severe burns that are slow to heal and may cause long-term or permanent skin discoloration.
Essential oils that are phototoxic (listed below) do not pose problems if inhaled or ingested. They are also suitable to use if applied to skin that is not exposed to direct ultra-violet light (such as sunlight or tanning beds) or if appropriately diluted. Most aromatherapists recommend waiting twelve to eighteen hours following an application of a phototoxic oil to skin that will be exposed to UV light, although Shirley and Len Price found that in their experience "it is reasonably safe to expose the skin of normal people to sunlight provided that more than two hours have elapsed since the application. This advice may be tempered by the holistic approach and any unusual sensitivity of the individual client."¹ However, to avoid the risk, we strongly suggest that one cover the area where the phototoxic oil was applied or wait a day before exposing the area to the UV light.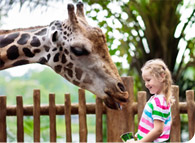 As an example, if you apply a phototoxic oil and then are invited to spend a day at a park or the zoo, it will not suffice to wash the exposed skin where you applied the phototoxic oil. The oil will have penetrated deep into the skin almost immediately. If the phototoxic oil was appropriately diluted (see safe dilution below), then there is no problem, but if it was not appropriately diluted, to avoid the risk you will want to cover the skin or decline the invitation and wait for another day.
The Chemistry Behind the Phototoxicity of Oils
The chemical constituents responsible for phototoxicity in oils are furanocoumarins. Phototoxicity is an adverse collision of two things: an essential oil containing a phototoxic constituent and UV light. Evidence of a reaction may take up to 24 hours, thus damage can occur long before you are aware of it. The initial reaction phase reveals itself with inflammation, possibly edema and blisters for 3-7 days. In some cases, hyper-pigmentation occurs and may last for months.²
Phototoxic Oils³
Maximum dermal dilution to avoid phototoxicity / safe levels:
Angelica Root (Angelica archangelica) - 7 drops per ounce of carrier, 0.8%
Bergamot (Citrus bergamia) - 4 drops per ounce of carrier, 0.4%
Bitter Orange (Citrus aurantium) - 10 drops per ounce of carrier, 1.25%
Cumin (Cuminum cyminum) - 4 drops per ounce of carrier, 0.4%
Grapefruit (Citrus paradisi) - low risk - 36 drops per ounce of carrier, 4%
Lemon Expressed (Citrus limon) - 18 drops per ounce of carrier, 2%
Lemon Verbena (Aloysia triphylla) - no safe limit
Lime, Expressed (Citrus aurantifolia) - 6 drops per ounce of carrier, 0.7%
Mandarin Leaf (Commiphora reticulata) - 3 drops per 2 oz. carrier, 0.17%
Rue (Ruta graveolens) - 3 drops per 2 oz. carrier, 0.15%
Tagetes (Tagetes pipinata) - 1 drop per 11 oz. carrier, 0.01%
If you combine phototoxic oils, add the percentages to find a safe level of use. For example, the safe levels of Bergamot (0.4%) and Cumin (0.4%) combined equal 0.8%, thus if using equal amounts, you will not want to exceed 0.2% of each for a total of 0.4%.
Citrus oils that are NOT Phototoxic
Kaffir Lime Leaf (Citrus hystrix)
Lemon, distilled (Citrus limon)
Lime, distilled (Citrus aurantifolia)
Sweet or Blood Orange (Citrus sinensis)
Mandarin Peel (Commiphora reticulata)
Neroli orange blossom (Citrus x aurantium)
Petitgrain (Citrus aurantium)
Satsuma (Citrus unshiu)
Tangelo (Citrus reticulata)
Tangerine (Citrus reticulata blanco)
Yuzu (Citrus junos)
Infused Oil
St. John's Wort - low risk (Hypericum peforatum)
To summarize, the above list of phototoxic oils are only problematic if applied above the suggested maximum level on skin that will be exposed to ultraviolet light. When used within safe parameters, you should not experience harmful results.
May you have a wonderful and safe summer,
Linda
____________________
¹ 1 Shirley and Len Price, Aromatherapy for Health Professionals, Elsevier Ltd 2008 , p. 225.
² ibid., p. 65
³ David Stewart Ph.D, D.N.M., The Chemistry of Essential Oils, Care Publications 2005, pp. 379-383.