Catalog?
We don't have a catalog at this time. We do have a complete price list that can be viewed or printed.
Click here to view or print.
Do I need an Account?
Everyone who orders needs to create an account and agree to our Terms and Conditions (please read them at least once). The email address you provide will be your username for future orders and will never be provided to other companies. We respect your privacy! The account will allow you to access your order history, saved address and other account features upon future visits to Hopewell Essential Oils.
Gift Note with Order?
Use the Comment field to share your greeting with your friend. They will receive a packing slip (no prices) and your note will be in the comments.
Pick up Order?
If you wish to pick up an order, please create an account and then email us. We'll set your account with an option for pick up.
Place your order online and note in the COMMENTS about what time you plan to be in the area. Since we don't have a store front, we will take the order to Simply Fabrics. We try to take the order to Simply Fabrics about the time you expect to arrive so the clerk knows where it is when you come in to pick it up. It helps us if you'll give us at least one business day to process the order.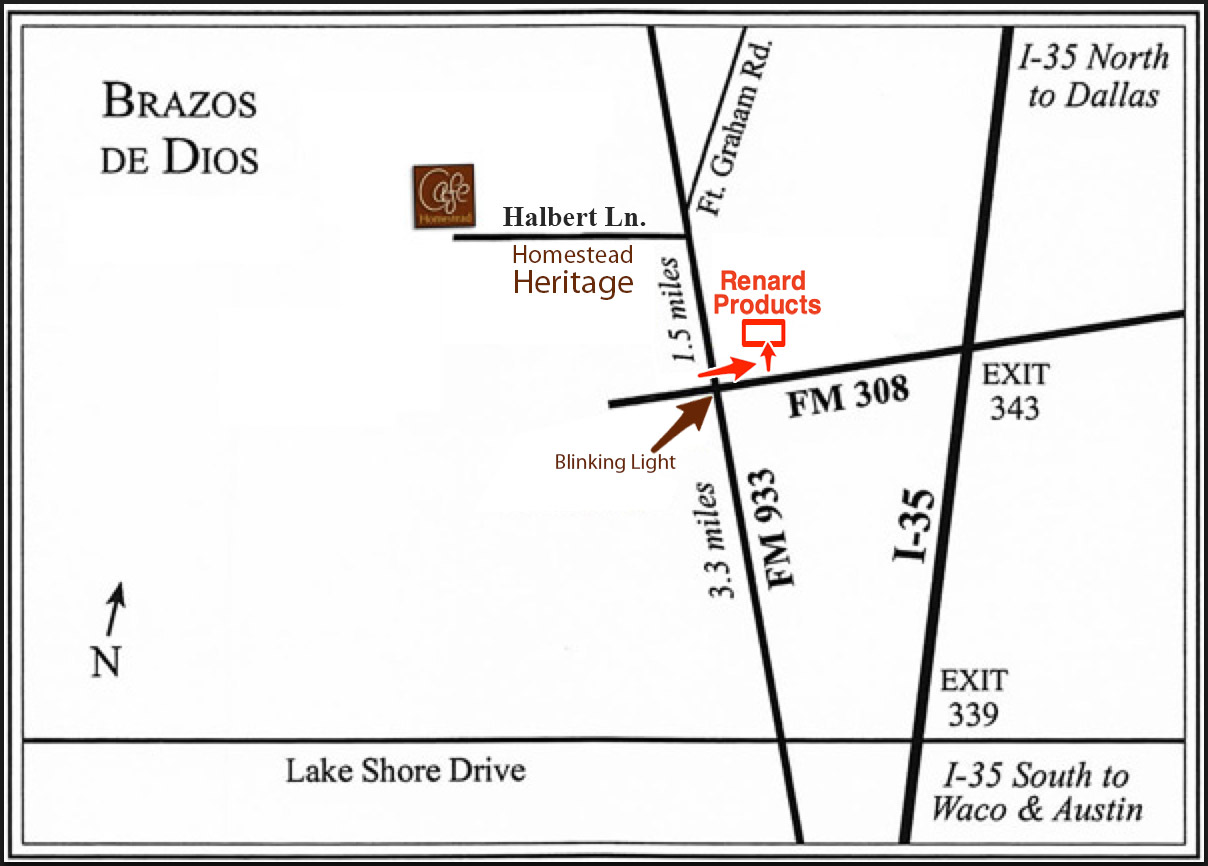 To Remove Postage
You should see a check box just under your billing address that says "Will Pickup" check the box and you will not be charged for shipping.
We will pack your order and take it to:
Simply Fabrics, which is near the corner of Gholson Road and FM 308 just north of Waco. If you are familiar with Homestead Heritage, this store is very close :-)
6408 Gholson Road
Waco, TX 76705
Store Hours: 10-6 Monday - Saturday (closed Sunday)
If you need to contact us, please email or call 254.412.2282
There is a lot that can be seen at Homestead Heritage, so it may be something you want to consider.
The Cafe is absolutely wonderful: cafehomestead.com
General Store: homesteadgeneralstore.com
Homestead Heritage: homesteadheritage.com
100% Pure?
In order for essential oils to have a therapeutic effect we believe they must be pure plant extracts. The best way to assure the purity of each batch of oil is by testing the oil with Gas Chromatography/ Mass Spectrometry (GC/MS). At Hopewell Essential Oils every batch of oil purchased from a distiller or distributor is tested with GC/MS. We only buy from distillers and distributors who farm ethically and sell oils extracted from plants that have not been sprayed or treated with any chemicals and have been distilled with regard for therapeutic use. For more information, see Quality is Essential.
Wholesale Account?
Our goal is to provide the highest quality oils for the lowest possible price. We didn't get into this as a business opportunity nor was it born out of any need for income. We don't have the markup in the product to discount it.
When a company offers sales, discounts, special pricing or wholesale, they have worked the cost of this into their prices and it's not ultimately in the end-users best interest. Our desire is to keep the prices as low as we can for everyone.
We have been asked about selling wholesale many times, and although we can't lower our prices, we have been able to work out solutions to help people accomplish their goals. We have health food stores, doctors, pharmacists, massage therapists, chiropractors and so on who resell our oils/products.
If you purchase the oils in quantity (meaning more than a few at time), you can effectively get the shipping down to $0.20/bottle (or less), whereas your client, if he/she purchased from us directly, would pay $6.00 for a single bottle of oil. The more bottles you purchase at time, the more you save since you are effectively buying down the cost of postage per bottle. We offer a flat-rate postage of $6 for all orders, so this works to your advantage.
There are some who purchase our oils in bulk (such as 8oz or 1kg sizes) and rebottle/label the oils themselves.
What kind of bottles?
2ml, 5ml, 15ml and 30ml bottles typically come in amber glass bottles with a dropper orifice, which means that the essential oil comes out in drops.
If you purchase a spray, it will come in an amber glass bottle with a spray top.

Larger sizes such as 4oz and 8oz bottles are pourable and purchased to refill smaller bottles.

1 lb orders and larger come in industry-standard aluminum cans that are sealed to protect from breakage/leakage during shipping. The cans are resealable with a screw-on top, but we suggest that you decant the oil into smaller glass bottles for long-term storage.
We use metal containers for size 1lb and larger because they provide the best durability and reliability in transit. These bottles use industry standard liners common in the essential oil industry that have been used for decades, and they provide a vacuum seal to protect the oil. This is how the oil is transported from distiller/wholesaler to distributer.
The container is aluminum, but the oil never comes in contact with the aluminum bottle. It has an industry-standard phenolic lining that coats the entire inside surface and does not break down when in contact with essential oils short term.
Pay by check?
Payments are through credit card and PayPal unless prior arrangements are made. If you would like to send a check, simply send us an email from the contact page and explain your situation.
Order processing time?
Typically, orders placed on one business day are shipped the following business day. There may be exceptions, but this is our goal.
Make changes to order?
We will do our best to accommodate you if the order has not been packed and/or shipped. If your order has already been packed and you wish to add on, the addition may need to be considered a new order.
Ship Internationally?
We ship internationally using the United States Postal Service Priority Mail Internationa or DHL (your choice at check out)l. Shipping charges are based on the weight of your order, value and where it is being shipped. If you'd like a quote, please create an account and put the items into your cart. As you step through checkout you'll see a shipping estimate before you place your order. To learn more about the USPS international shipping and shipping restrictions visit http://www.usps.com/international/prioritymailinternational.htm
Can't find Country?
If you do not see the country you want to ship to in the drop-down menu, we may not be able to offer International Shipping to that country due to the regulations. Email us to double check.
Custom Blend?
Please contact us with any special requests. We are happy to custom blend upon request, and we are often able to import oils for special orders.
Due to the time we put into custom blending, we require that you purchase at least 2oz. For calculating purposes, please have the formula equal -30 - as in the example below.
Please list what you'd like in your blend like this example:
8 Peppermint
8 Copaiba
6 Birch
4 Plai
4 Balsam Fir
Once we receive your formula, we'll get back with you ASAP with prices. If you have a name for it, please let us know so we can refer to it by name in our files. If you have special instructions you'd like on the label, that would be helpful as well, but we won't need that until you decide if you want us to blend it for you. Custom blends require an extra day or two to fill.
Return policy?
If you ordered the wrong product or changed your mind, we accept returns within 30 days of receipt of order of unopened products in new condition. Credit for the return will be placed on your Hopewell account and will be automatically applied to your next order. Please contact us to arrange return and for your RMA#.
Diffusers are guaranteed by the manufacturer and have a different procedure than other returns. Please contact us for the RMA form.
We cannot accept returns for custom orders, 2 mL samples, Mouthwash or Tooth Suds. All opened or used products purchased through Hopewell Essential Oils are non-refundable. We offer small, sample sizes of most oils/blends so they can be sampled before investing in larger bottles. Please make sure you intend to order what you selected before you finalize the order. Please click on the products to read descriptions for each product. The raw materials we offer are all natural and, as such, may vary in color, consistency and aroma from batch to batch.